Why Is Bidding Better Than Any Black Friday Sale?
This post is also available in:
English
Reading Time:
< 1
minute
Question: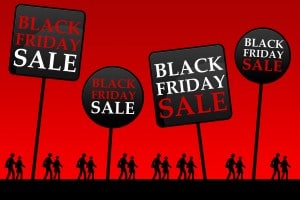 Why is bidding at www.bid.soobahkdo.org better than any Black Friday sale?
Answer:
Typical Black Friday sales, require that you must decide what you want AND purchase it on Black
Friday.
At www.bid.soobahkdo.org with the Federation's win-win-win bidding policy, you earn 25% Bonus Credit for every dollar that you bid AND you do not even have to decide what you will use it for until later.
That means your 25% Bonus lasts from the day you bid for your preferred National Festival Destination until the day you choose what you want to use it for!
Now Isn't that better than ANY Black Friday or Cyber Monday Sale?
And if you did not think about that and have already spent all your money at Black Friday sales, then you really need to read this.